UIG Gamechanger: Chris Razmus
---
Being in business for more than 23 years, Chris Razmus, Independent Insurance Agent, has developed a deep passion for the Senior Insurance business. When Chris meets with a client, he figures out right away how he can actually save them money on their plans, while keeping or bettering the plan they already are enrolled with. When he is able to say, he can help them qualify to get extra help with their Medicare Part B premium and this will save you $135 a month, their reaction is priceless knowing they can save and use that money to put food on their table. And that reaction is why Chris says he will never retire.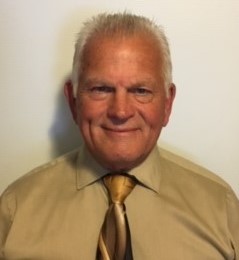 Building up trust in the senior market is very important to Chris. He volunteers in lower income communities throughout the Detroit area to distribute food to those who need it, and has become a familiar face to those. Creating this trusting relationship with the community and the directors of the communities has resulted in many referrals and leads so he may help others in similar situations. Helping others comes natural to Chris, he is also a Minister and conducts a Bible Study Program at the St. Louis State Corrections facility every week. He believes in order to become successful in this industry, you must love people and it definitely shines through in what he does regularly.
Chris has had the ability to involve his family in his business. His wife manages the operations of the business, while his son and daughter are both licensed agents, and are out on the road in different geographic areas all the time. The whole family shares the passion of helping others and work hard together to accomplish this.
For the last 23 years Chris has been with UIG and has taken part in many of the benefits that UIG offers agents, including the lead program, incentives, and support from the brokerage team. Chris and his daughter, Saundra, attend most every event that UIG offers and enjoys spending time talking and networking with other agents and of course, the Brokerage team! He says, "Linda and Libby are top notch gals! Anytime I have a question they get back to me right away with the information, so I can be on the road talking with my clients. They've been a huge help to me!"
Chris Razmus and his family are making a difference in the lives of seniors every day. Not just making a difference by selling seniors a policy, but by gaining their trust and putting their needs above anything else.
Chris Razmus
St. Johns, Michigan